---

---
Cedar Point Review
Page Two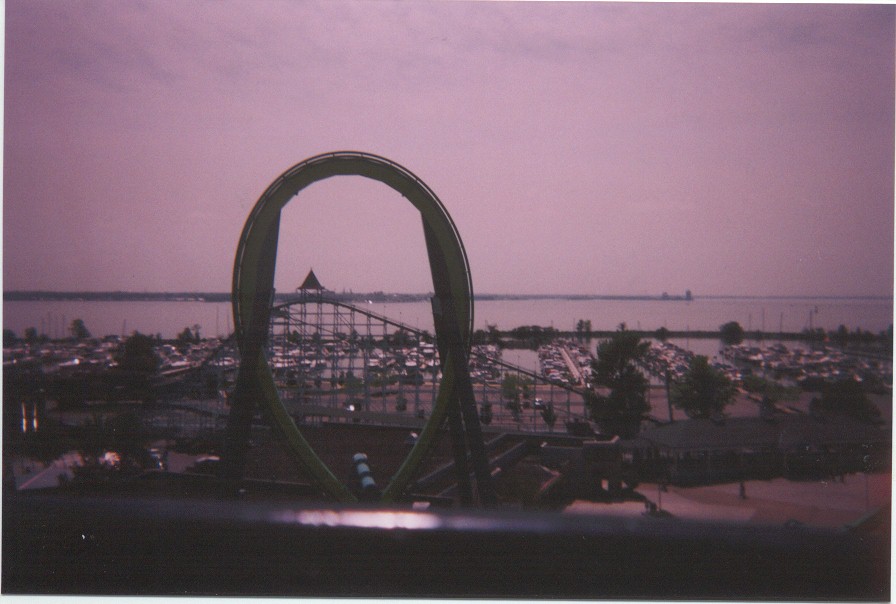 Raptors loop with Blue Streak in the back ground.
Raptor was my first B&M coaster, my first inverted coaster, my first looping coaster, and my first coaster I rode in the 2002 coaster season! Raptor is one of the steepest, fastest, and one of the best inverted coasters of all time. This thrill ride was voted number 8 in the best steel roller coasters in the world in a survey by Amusement today! This ride is 2 minutes and 16 seconds long, while going through 3,790 feet of twisting, turning, and churning Raptor green track. When I rode Raptor for the first time I couldn't even tell where I was going. It is 137 feet tall with a nice comfortable lift. The 1st loop is 100 feet tall! Raptors high speed is about 57 miles an hour. The G-forces are incredible on Raptor. Be sure to ride this your next trip to Cedar Point. My favorite seat is the rear right. It throws you around especially during the in-line twist.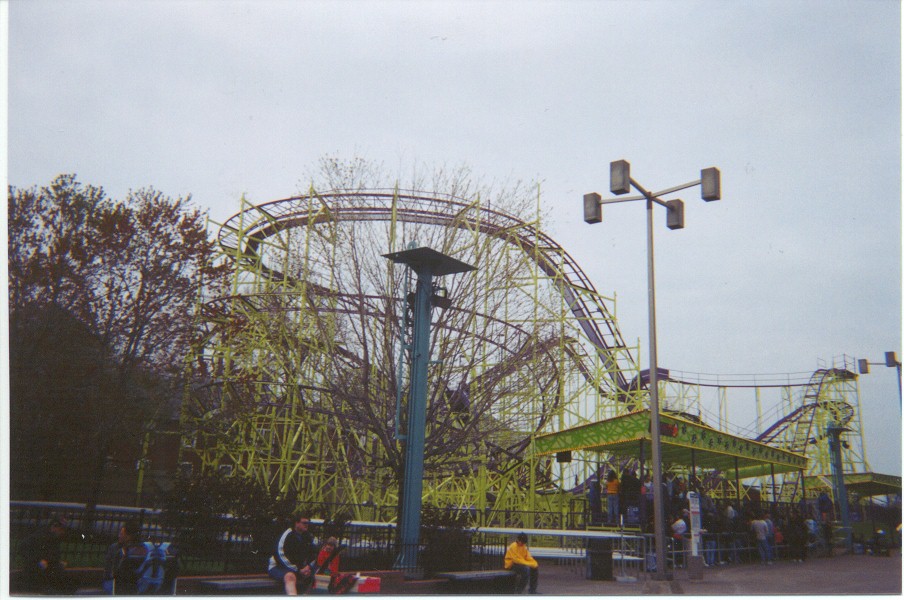 I rode Wild Cat for the first time in year 2003. It is especially fun to sit by yourself because you slide from side to side. It is located directly across Iron Dragon. It has been repainted for the 2003 season and the new paint job is awesome! The cars are individual four person cars, and you go though 1,837 feet of steel track. This is the 3rd oldest operating coaster at America's Rockin' Roller coast. It was built in 1970 and you must be at least 48 inches or taller to ride.