---

---
Cedar Point Review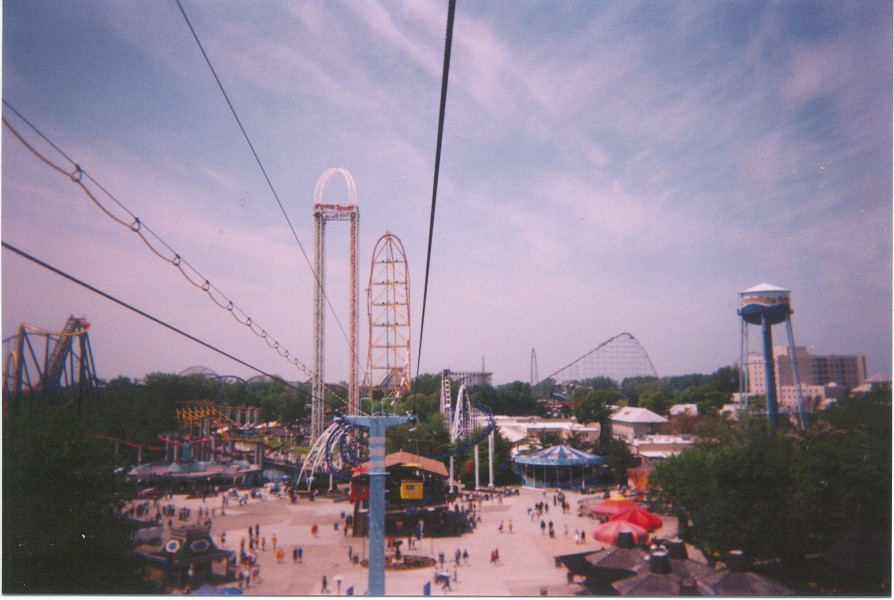 A view of Cedar Point from the Sky Ride.
Ahhh, my favorite park of all time, Cedar Point! I can smell the great food from the midway. And the thunderous sounds of all of Cedar Point's 16 roller coasters. Just thinking about it makes me smile. Cedar Point is built on the Sandusky Peninsula in Northern Ohio. It has the most attractions than any other park in the world! It is often considered as the Mecca of Roller Coaster Enthusiast.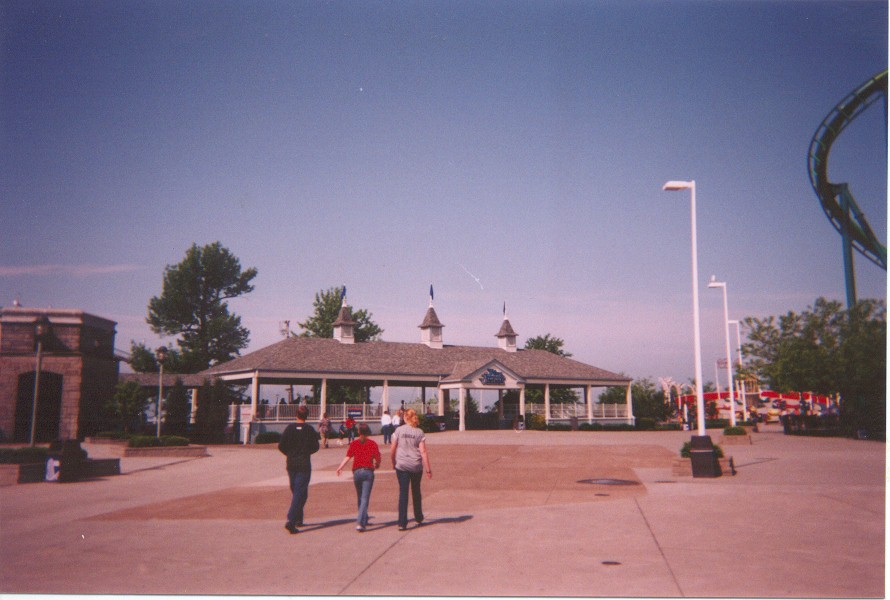 Blue Streaks station
Blue Streak was my first ever big rollercoaster. To tell ya the truth it scared the crap out of me! I never felt the sensation of air time ever before. Before I rode Blue Streak I thought "Well look at Millennium Force it's 10 times the size of this!" Unfortunately I was wrong, Blue Streak packed a punch that I later would learn to love! Blue Streak is a Wooden coaster designed by John Allen and Frank Hoover. It was built by the Philadelphia Toboggan Company. It is 2,558 feet long! The 1st drop is 78 feet high with a drop of 72 feet. It has a high speed of 40 mph. This 1 minute and 45 second ride some say is nothing of use and is just to keep Cedar Point's coaster count up .I think they're wrong, I love Blue Streak with it's amazing airtime.